OAKLAND WRONGFUL TERMINATION LAW FIRM FIGHTING FOR VICTIMS WHO HAVE BEEN UNJUSTLY FIRED
ATTORNEYS REPRESENTING FIRED EMPLOYEES IN CALIFORNIA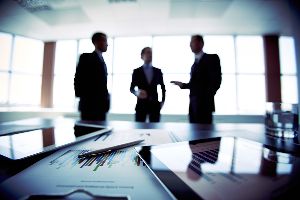 Have you been wrongfully – that is, illegally – terminated from your job in California? An attorney at Geonetta & Frucht, LLP can provide an honest assessment of your claim's strengths and weaknesses.
We are a team of award-winning lawyers combining more than fifty years of experience fighting for employee rights. Our legal peers, as well as our clients, recognize Geonetta & Frucht, LLP as one of the top Oakland law firms. Our many positive reviews confirm that judgment.
If you become a client of Geonetta & Frucht, LLP, our attorneys offer aggressive representation, and we will fight tenaciously for the best possible resolution of your wrongful termination case.
A qualifed lawyer with Geonetta & Frucht, LLP will not accept anything less than the best available settlement or award amount on your behalf.
IF YOU ARE FIRED ILLEGALLY AND UNJUSTLY – WHAT'S YOUR RECOURSE?
In all fifty states, wrongful termination is against the law. California offers workers more legal protection against wrongful termination than most other states. If you have been illegally fired from your job in California, and if you can prove it with an employment attorney's help, you could be reinstated and in some cases awarded monetary compensation. Anyone who is or has been the target of a wrongful termination in Alameda County, Santa Clara County, San Francisco – or anywhere in California – should speak as quickly as possible to an experienced Oakland wrongful termination lawyer at the law firm of Geonetta & Frucht, LLP.
With more than half-a-century of combined legal experience fighting for the rights of California employees, the attorneys at Geonetta & Frucht, LLP know about the anxiety and fear that can accompany a wrongful termination. It's an injustice, a violation of your legal rights, and if you do not rapidly find work, you could quickly find yourself unable to pay your bills and fulfill your other vital obligations – all because an employer acted illegally. Geonetta & Frucht, LLP can hold that employer accountable. We've done that successfully over many years for many clients.
A wrongful termination lawyer at Geonetta & Frucht, LLP will review the details of your wrongful termination claim, explain your rights and options, and recommend your best course of legal action. When Geonetta & Frucht, LLP handles your wrongful termination case, we try first to reach an out-of-court settlement, and in many cases, we can reach an agreement that is acceptable to everyone involved. When a negotiated settlement simply is not possible, an employement lawyer will fight aggressively on your behalf at trial. We accept nothing less than justice – and an appropriate amount of compensation – for our wrongful termination clients.
WHAT COMPENSATION IS AWARDED IN WRONGFUL TERMINATION CASES?
If you've been illegally terminated from your employment in California, you will need to obtain specific legal advice regarding your particular case by speaking with a wrongful termination lawyer. While the exact amount of compensation awarded will be different in every case, generally speaking, three kinds of damages are available in this state to plaintiffs who prevail with wrongful termination claims:
Economic: The pay you would have earned but didn't because you were fired illegally.
Non-economic: Compensation for your emotional distress, pain, and suffering.
Punitive: Damages that punish an employer, meant to deter future wrongful terminations.
With several specific and limited exceptions, both federal law and California state law protect an employee from being fired because of that employee's race, sex, nationality, orientation, religion, disability, or condition of pregnancy. No one can be fired in California for requesting overtime pay, rest breaks, lunch breaks, a religious accommodation, or a disability accommodation. You also may not be fired in this state – fired legally, that is – for any of the reasons listed here:
blowing the whistle on an employer's or a coworker's illegal activity
refusing to commit or participate in an illegal activity
taking time away from work to vote or to serve on a jury
taking time away from work for a family, pregnancy, or medical leave
refusing to sign a non-compete agreement
refusing to enter a hazardous job site or environment
your political affiliation or your family or marital status
WHAT IS "AT-WILL" EMPLOYMENT AND HOW DOES IT WORK?
In most cases, employer-employee relationships are "at-will" in the state of California. That means that either party may terminate the employment relationship with or without notice or cause unless an employment contract spells out other terms or conditions. However, and even though employment is usually at-will, an employer may only terminate an employee for a reason that is legal, which usually means a reason that is directly related to the work itself.
If you have been fired for any of the illegal reasons mentioned previously here, you should speak to a wrongful termination attorney right away. Your first consultation with an attorney at Geonetta & Frucht, LLP is free. After consulting an experienced wrongful termination lawyer, if you choose to move forward with a wrongful termination claim, you and your attorney must be able to prove that you were fired for a reason that is against the law.
HOW CAN AN OAKLAND WRONGFUL TERMINATION ATTORNEY HELP YOU?
Your attorney will need any documents or other evidence that might help – related emails, for example – and in some cases, your attorney may even subpoena the company's pertinent personnel files and other internal documents. If there was an employment contract, a good employment lawyer can review it to ascertain whether your termination breached the contract's terms. If co-workers or other witnesses can provide evidence that strengthens your case, they may be deposed – that is, interrogated under oath – and if your wrongful termination case goes to trial, they may be asked to testify in court on your behalf.
If you believe your employment was terminated illegally in Alameda County, Santa Clara County, San Francisco, or anywhere in California, contact an employment lawyer at Geonetta & Frucht, LLP at once. We are a leading California law firm advocating for the rights of employees, and we are ready to advocate aggressively on your behalf if you've been the target of a wrongful termination. To put our experience to work for you, reach us by completing the contact form here on our website, or call us at 510-254-3777 to arrange a consultation. Your first legal consultation with a wrongful termination attorney is free.