KENNETH FRUCHT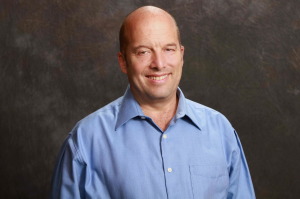 Kenneth Frucht graduated with honors from the University of San Francisco School of Law, and he's spent the last fifteen years in a private practice and representing individuals and companies wronged or harmed by the actions of other people. Mr. Frucht takes cases regardless of the perceived power or size of his opponents, and he has sued some of the largest institutions and companies in the world successfully. Mr. Frucht has extensive trial experience in both state and federal courtrooms, and he has successfully litigated appeals in both the state and federal courts of appeal. Mr. Frucht aggressively represents every one of his clients, and he has earned the respect of his peers within the legal community.
AREAS OF PRACTICE, BAR ADMISSIONS, AND EDUCATION
Areas of Practice:
– Employment Law and General Litigation
– Harassment, Discrimination, and Wrongful Termination
– Intellectual Property and Trade Secrets
– Real Estate Litigation
– Business Torts and Complex Business Litigation
– Bad Faith Insurance
– Wrongful Death
– Professional Liability
– Mechanic's Liens
– Police Misconduct and Brutality
Bar Admissions:
– U.S. District Court Northern District of California
– State of California
– U.S. District Court Eastern District of California
– U.S. Court of Appeals 9th Circuit
Education:
– University of San Francisco School of Law, San Francisco, California (J.D.)
– Hebrew University, Jerusalem, Israel (B.A.)
– University of California, Berkeley (Undergraduate Studies)
CONTACT US BY PHONE, ONLINE, OR FAX
Mr. Frucht is also a member of the California Employment Lawyers Association, the Consumer Attorneys of California, the San Francisco Bar Association and the San Francisco Trial Lawyers Association. To discuss your legal concerns with attorney Kenneth Frucht, you can call us at 415-433-4589, Fax us at 415-314-4785 or contact us via our website. At Geonetta & Frucht, we strive to get to know your case and you to provide the best assistance.