San Francisco Bicycle Accident Lawyer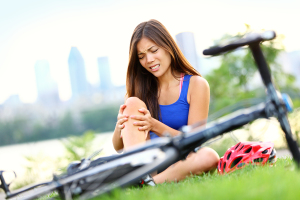 According to the National Highway Traffic Safety Administration (NHTSA), about 49,000 bicyclists were injured in traffic collisions in the United States in 2012. 726 were killed. In the majority of cases, those bicycle accidents are the fault of the motor vehicle driver, not the bike rider, but the cyclist is the one who usually suffers the more serious injuries. Bike riders do not have as much protection during a collision as drivers do, so as a result, an accident is much more dangerous for them. If you are bicyclist injured in a bicycle crash in the Bay Area or anywhere in northern California, and the negligence of a bus, truck, or automobile driver caused your injury, obtain legal help at once from an experienced San Francisco bicycle accident lawyer at the law firm of Geonetta & Frucht. Through filing a personal injury claim, you may recover the cost of your medical treatment, lost income, and other injury-related expenses through a court settlement.
WE WORK WITH EXPERTS
Cyclists should immediately call the police and seek medical attention following an accident. Take pictures of the scene, including damage to the bike and the other car, injuries, and any debris that may have scattered on the road. Do not speak with an insurance company or admit fault before consulting with an attorney. Following any injury accident, it is imperative to speak with an experienced San Francisco bicycle accident lawyer immediately. If you delay, evidence may be lost and witnesses may disappear or be forgetful. When a good personal injury lawyer handles your bike crash case, every individual who witnessed the incident will be thoroughly examined and every detail of the crash will be thoroughly investigated. A good San Francisco bicycle accident lawyer will also consult with accident reconstruction experts to determine liability; submit testimony from medical experts to support your claim; and advocate aggressively to win the maximum compensation for you.
THE COMPENSATION YOU NEED, THE JUSTICE YOU DESERVE
Bicyclists far too often are hurt or killed by drivers who are texting, driving under the influence of alcohol or drugs, or otherwise proceeding in a reckless or negligent manner that threatens lives. When you've been injured, the experienced San Francisco bicycle accident lawyers at the San Francisco law firm of Geonetta & Frucht will fight tenaciously to obtain the compensation you need and the justice you deserve.
Our San Francisco personal injury lawyers represent people who have suffered injuries in car accidents, bicycle accidents, truck accidents, and motorcycle accidents. We also handle wrongful death claims for those who have lost a loved one because of someone's negligence. If you've been injured in a bicycle accident by a driver in the San Francisco Bay Area or anywhere in northern California, please take the first step toward justice, and contact us online today or call our office in San Francisco at 415-433-4589 for an appointment. Your initial consultation with a bicycle accident attorney on our team is free.