OAKLAND SEXUAL HARASSMENT ATTORNEY REPRESENTING VICTIMS IN LABOR RELATIONS CASES
LAWYERS HELPING WORKERS PROTECT THEIR RIGHTS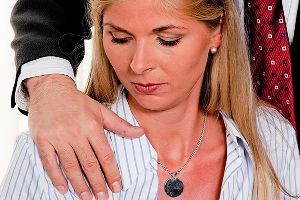 With more than fifty years of combined legal experience, we are award-winning attorneys who aggressively and effectively defend the rights of employees throughout California.
A lawyer with Geonetta & Frucht, LLP will give you honest advice and aggressive legal representation while fighting for the best resolution of your sexual harassment claim.
Most victims of workplace sexual harassment are entitled by law to monetary compensation. The skilled lawyers of Geonetta & Frucht, LLP will accept nothing less than the best possible award or settlement of your sexual harassment claim.
We've worked diligently – for decades – to earn the best law firm reviews and several prestigious awards. Clients, as well as colleagues, recognize Geonetta & Frucht, LLP as one the top law firms.
HOW CAN AN ATTORNEY HELP WITH MY SEXUAL HARASSMENT CASE?
If you are experiencing workplace sexual harassment, it's against the law, and you can put a stop to it by making the law work for you. An experienced Oakland sexual harassment attorney at the law firm of Geonetta & Frucht, LLP can help. With half-a-century of combined experience fighting sexual harassment in California, the attorneys at Geonetta & Frucht, LLP are fully aware of how hurtful sexual harassment can be and how damaging it can be to your self-esteem and personal dignity.
In many workplace situations in California, contractors, interns, and volunteers – as well as employees – may also qualify for legal protection from workplace sexual harassment. We know how to fight back effectively against harassment on your behalf. The experienced sexual harassment lawyers at Geonetta & Frucht, LLP consistently win justice for the victims of sexual harassment, and we make guilty employers pay their sexual harassment victims.
HOW IS SEXUAL HARASSMENT DEFINED BY THE LAW IN THE STATE OF CALIFORNIA?
Workplace sexual harassment can be defined as any unwelcome sexual advance or behavior in the workplace that offends, intimidates, humiliates, or degrades someone because of that person's gender. Any behavior of a sexual nature that discomforts an employee is potentially sexual harassment. It could be an obscene email passed around the office or an offensive cartoon taped to the wall over someone's desk.
Under the law in California, sexual harassment is gender-neutral, but in real life, the vast majority of workplace sexual harassment allegations are still made by women against men. However, the numbers of males accusing women, along with same-sex harassment accusations, have been slowly increasing in recent years. It does not matter what your gender is. If you are a target of workplace sexual harassment in Alameda County, Santa Clara County, San Francisco, or anywhere in California, Geonetta & Frucht, LLP can help.
The law in California defines "sexual harassment" as behavior that can range from leering to sexual assault. A number of behaviors are listed, but they all have this in common; the goal of sexual harassment is always the embarrassment, humiliation, or degradation of someone because that person's gender. Repeated sexual harassment may legally constitute a hostile work environment. If you have been – or if you currently are – a target of workplace sexual harassment, immediately consult a sexual harassment attorney at Geonetta & Frucht, LLP.
WILL YOUR SEXUAL HARASSMENT CLAIM MEAN GOING TO TRIAL?
Our lawyers frequently obtain negotiated settlements for our sexual harassment clients, avoiding the inconvenience and acrimony of a trial. Nevertheless, we are always prepared to offer aggressive representation at trial if your sexual harassment claim cannot be settled out of court. Geonetta & Frucht, LLP's long string of successes in California courtrooms speaks for itself, and we are recognized by clients and colleagues alike as a top California law firm defending the rights of employees.
You should know that employer retaliation against an employee reporting workplace sexual harassment is against the law, so you can take the appropriate legal steps with complete confidence that the law is with you; Geonetta & Frucht, LLP will be with you as well. Contractors, interns, and volunteers are also protected from retaliation, and the family members of "whistle-blowers" are also – since 2015 – now protected from employer retaliation.
HOW CAN EMPLOYERS FIGHT SEXUAL HARASSMENT?
The California Fair Employment and Housing Act of 1959 – FEHA – generally applies to all California businesses with five or more employees. It offers absolute legal protection to employees in this state from on-the-job sexual harassment. California law also makes employers responsible for eradicating workplace sexual harassment by establishing appropriate policies and by ensuring proper supervision and training.
Employers must establish an absolute no-tolerance policy regarding sexual harassment. They must state clearly, specifically, and repeatedly to employees that unwanted advances, unwanted touching, sexual jokes, degrading or humiliating speech, phone calls, or emails, and even whistling or leering will lead to a disciplinary action or a termination. Fortunately, the overwhelming majority of employers in California are compliant with the law. Most employers in our state understand thoroughly that sexual harassment is not only illegal, but it's bad for business as well.
WHEN SEXUAL HARASSMENT HAPPENS, WHERE CAN YOU TURN?
Protecting your employment rights when they are violated by an employer is something that no one in 21st-century California should ever have to do. Unfortunately, some shady employers in our state still violate people's rights and threaten their jobs. At Geonetta & Frucht, LLP, our employment attorneys will take the time to listen to your concerns and needs so that we can represent you effectively and help you obtain the justice you deserve as a victim of sexual harassment.
If you are being sexually harassed at your place of work, you need sound legal advice right now. And when an experienced sexual harassment attorney at Geonetta & Frucht, LLP agrees to handle your workplace sexual harassment claim, that attorney will guide you through every step of the legal procedure. The attorneys at Geonetta & Frucht, LLP know how to win sexual harassment cases. We've been doing it successfully for many years.
If you have been a target of workplace sexual discrimination, let us discuss your rights and recommend a proper, effective legal response. You can reach us online by completing the contact form right here on our website, or you can call Geonetta & Frucht, LLP in Oakland at 510-254-3777 to schedule a legal consultation with a knowledgeable attorney. You have nothing to lose by learning more about your legal options because your first consultation with an attorney at Geonetta & Frucht, LLP is free. Make the call today – and put a stop to workplace sexual harassment.